Situation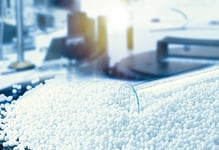 An in-process testing system for the polymer manufacturing lines of a chemical company needed to be updated to reduce downtime and improve testing flexibility.
Without the desired enhancements, the manufacturing line would continue to be interrupted with legacy software failures that required human intervention.
A custom application needed to be written to send manufacturing parameters to the Empower CDS for in-line quality control samples. However, to achieve the project objectives, there were hurdles to overcome.
Fill out the form to the right to request the full Case Study »
Request The Case Study PDF
"Thank you for all the hard work to get this done!! You communicated clearly and concisely via email and kept the project moving; it all went extremely smoothly. The project was completed ahead of schedule and on budget, so can't ask for any better outcome. You did a great job."
"This is the dream team. I wish I could work with you on all my projects. Thank you for the wonderful work!"
First, I wanted to let you know that we were very impressed with our time with you last week. We thought the process was good and believe the As-Is and To-Be diagrams appropriately reflect our current and future environment.
Case Study
---
Migration of SampleManager LIMS™ v10.5 to v12.3 for a Mining Company
Case Study
---
Creative Customization of a LabVantage LIMS for a Genomics Company
Case Study
---
Computer System Validation of a LabVantage 8.4 LIMS