What It's About
The use of analytics in life sciences companies presents challenges that other industries do not face. Life sciences organizations have unique data integrity needs because they deal with protected health information. Despite these challenges, the undeniable usefulness of analytical tools is leading to wider adoption. This white paper describes the available tools for developing a cohesive data fabric and provides examples of their use for the data transformation process in life sciences settings.
Who it's for
You need this white paper if you're a curious life sciences researcher who wants to understand the use of the R statistical package, Python, or Power BI, among other options, for analyzing data better in their lab. Business leaders who want to bring analytics tools to bear for business process automation and greater efficiency in making wise business decisions will also benefit.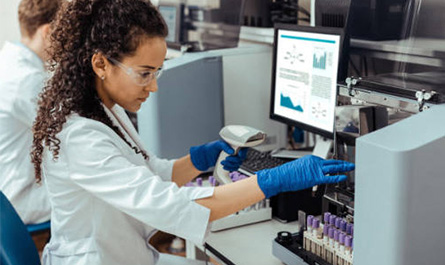 How to use it
Request this white paper if you want to understand predictive analytics and how to choose the right data analytical toolset for your organization. The white paper describes commercial and open-source options with tables that compare the pros and cons of each, to help the reader evaluate the options.