Implementation of STARLIMS v11 at a global pharmaceutical company
About the Case Study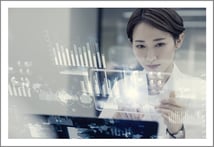 A large pharmaceutical company had a LIMS in place for their largest sites and wanted a solution to harmonize all of the smaller sites, some of which had no LIMS and some that had an older LIMS that lacked support.
The implementation team needed to ensure that the software could provide business support for the manufacturing processes and also needed to roll out the application to two sites every six months.
The client also wanted the static data segregated by site to help support the sale of individual sites in the future after a potential merger.
A mix of challenges surfaced and the team was creative with their resolutions. Many benefits were achieved with the new STARLIMS system, in addition to a special tool for the Lab team.
Fill out the form to the right to request the full Case Study »