Situation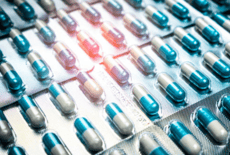 A specialty pharmaceutical company focused on developing, manufacturing and marketing generic and branded products were seeking to increase their IT and laboratory efficiency and harmonize their lab processes globally, where feasible. The company was utilizing Empower 2 CDS in both their R&D and QC labs, however, the system was running on Windows XP and was nearing "end-of-life" support.
The company, therefore, decided to upgrade their Empower 2 CDS to Empower 3 and deploy the solution from a central point via Citric. The company would leverage this opportunity to also increase efficiency by enhancing Empower 3 CDS to automate the manually intensive testing and tasks (i.e. dissolution testing, calculations, etc.). CSols, Inc. was engaged to manage the Empower 3 project as well as support the upgrade, configuration, enhancement, and validation of the system. CSols was chosen for this project because of our expertise with Empower 3, the domains where the customer intended to use the system, our regulatory expertise, and our track record of successfully delivering other informatics projects within their laboratories.
Fill out the form to the right to request the full Case Study >>
Request The Case Study PDF
"Thank you for all the hard work to get this done!! You communicated clearly and concisely via email and kept the project moving; it all went extremely smoothly. The project was completed ahead of schedule and on budget, so can't ask for any better outcome. You did a great job."
"This is the dream team. I wish I could work with you on all my projects. Thank you for the wonderful work!"
First, I wanted to let you know that we were very impressed with our time with you last week. We thought the process was good and believe the As-Is and To-Be diagrams appropriately reflect our current and future environment.
Case Study
---
Migration of SampleManager LIMS™ v10.5 to v12.3 for a Mining Company
Case Study
---
Creative Customization of a LabVantage LIMS for a Genomics Company
Case Study
---
Computer System Validation of a LabVantage 8.4 LIMS