Situation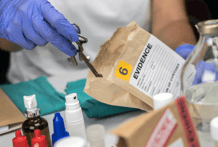 A full-service forensics laboratory organization providing services to multiple U.S. government departments requested implementation and configuration assistance for the STARLIMS Forensic vertical in laboratories across eight branches and 15 sub-divisions.
As a result of having a strong history of working together, Abbott Informatics chose CSols, Inc. to support this large implementation for our expertise, quality, and attention to detail.
Read more about how CSols was able to help the forensics unit with their STARLIMS configuration.
Fill out the form to the right to request the full Case Study »
Request The Case Study PDF
"Thank you for all the hard work to get this done!! You communicated clearly and concisely via email and kept the project moving; it all went extremely smoothly. The project was completed ahead of schedule and on budget, so can't ask for any better outcome. You did a great job."
"This is the dream team. I wish I could work with you on all my projects. Thank you for the wonderful work!"
First, I wanted to let you know that we were very impressed with our time with you last week. We thought the process was good and believe the As-Is and To-Be diagrams appropriately reflect our current and future environment.
Case Study
---
Migration of SampleManager LIMS™ v10.5 to v12.3 for a Mining Company
Case Study
---
Creative Customization of a LabVantage LIMS for a Genomics Company
Case Study
---
Computer System Validation of a LabVantage 8.4 LIMS