Configuration of Forensic STARLIMS v10
Situation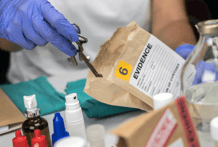 A full-service forensics laboratory organization providing services to multiple U.S. government departments requested implementation and configuration assistance for the STARLIMS Forensic vertical in laboratories across eight branches and 15 sub-divisions.
As a result of having a strong history of working together, Abbott Informatics chose CSols, Inc. to support this large implementation for our expertise, quality, and attention to detail.
Read more about how CSols was able to help the forensics unit with their STARLIMS configuration.
Fill out the form to the right to request the full Case Study »