Situation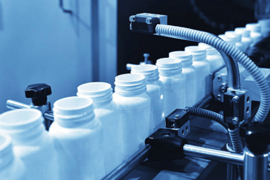 A pharmaceutical manufacturer was growing rapidly and struggling to maintain compliance with its paper-based laboratory processes.
The client selected CSols, Inc. to perform a market evaluation and assist with identifying and purchasing a laboratory informatics system to address compliance needs, improve laboratory efficiency, and support continued growth.
Fill out the form to the right to request the full Case Study »
Request The Case Study PDF
"Thank you for all the hard work to get this done!! You communicated clearly and concisely via email and kept the project moving; it all went extremely smoothly. The project was completed ahead of schedule and on budget, so can't ask for any better outcome. You did a great job."
"This is the dream team. I wish I could work with you on all my projects. Thank you for the wonderful work!"
First, I wanted to let you know that we were very impressed with our time with you last week. We thought the process was good and believe the As-Is and To-Be diagrams appropriately reflect our current and future environment.
Case Study
---
Migration of SampleManager LIMS™ v10.5 to v12.3 for a Mining Company
Case Study
---
Creative Customization of a LabVantage LIMS for a Genomics Company
Case Study
---
Computer System Validation of a LabVantage 8.4 LIMS