Situation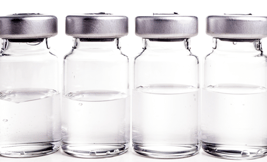 Rapid growth of a global biopharmaceutical had resulted in multiple instances of heavily customized LIMS, across many sites. Supporting these multiple customized instances and combining data presented a major challenge.
Therefore, the client undertook a project to deploy a highly configured but a less customized version of LabWare LIMS to all sites. The client chose CSols, Inc. to lead the LIMS deployment based on CSols's demonstrated expertise on other lab informatics projects.
Fill out the form to the right to request the full Case Study »
Request The Case Study PDF
"Thank you for all the hard work to get this done!! You communicated clearly and concisely via email and kept the project moving; it all went extremely smoothly. The project was completed ahead of schedule and on budget, so can't ask for any better outcome. You did a great job."
"This is the dream team. I wish I could work with you on all my projects. Thank you for the wonderful work!"
First, I wanted to let you know that we were very impressed with our time with you last week. We thought the process was good and believe the As-Is and To-Be diagrams appropriately reflect our current and future environment.
Case Study
---
Migration of SampleManager LIMS™ v10.5 to v12.3 for a Mining Company
Case Study
---
Creative Customization of a LabVantage LIMS for a Genomics Company
Case Study
---
Computer System Validation of a LabVantage 8.4 LIMS