About the Case Study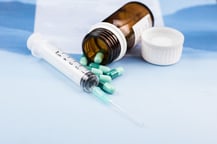 One of the world's largest global, research-oriented Health Care Leaders identified the need to embark upon a global Laboratory Informatics initiative to rationalize LIMS and other related Informatics solutions, across all of its divisions.
Phase I of this project was to develop a Global Blueprint for assessing the current state Global LIMS, followed by the development of a future roadmap that was aligned with the company's vision for standardization and harmonization.
Prior to project kickoff, over 200 applications were in existence across the company's many divisions, performing LIMS or LIMS-like functionality. Among these applications included LabWare LIMS, Thermo SampleManager™, Applied Biosciences SQL*LIMS, LabVantage® LIMS, and STARLIMS as well as 20 specialized LIMS solutions and a plethora of small Excel/Access applications.
Many functional gaps existed in the company's current LIMS deployments, which created vast inefficiencies, disconnected processes, lack of information sharing, and an overwhelming number of small applications to support.
Fill out the form to the right to request the full Case Study »
Request The Case Study PDF
"Thank you for all the hard work to get this done!! You communicated clearly and concisely via email and kept the project moving; it all went extremely smoothly. The project was completed ahead of schedule and on budget, so can't ask for any better outcome. You did a great job."
"This is the dream team. I wish I could work with you on all my projects. Thank you for the wonderful work!"
First, I wanted to let you know that we were very impressed with our time with you last week. We thought the process was good and believe the As-Is and To-Be diagrams appropriately reflect our current and future environment.
Case Study
---
Migration of SampleManager LIMS™ v10.5 to v12.3 for a Mining Company
Case Study
---
Creative Customization of a LabVantage LIMS for a Genomics Company
Case Study
---
Computer System Validation of a LabVantage 8.4 LIMS