Strategic LIMS Vendor Selection for Life Sciences
Situation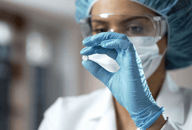 A generic and branded pharmaceutical manufacturer planned to transition away from paper record-keeping and a very old legacy LIMS, used for sample tracking only.
The new LIMS is needed to accommodate the rapid growth that the client has experienced, support their quality operations, and position the client for long-term growth.
The client needed to follow a rigorous, well-defined process to ensure the selection of the most appropriate LIMS for their labs and workflows. CSols was known to the client as a company that could take on and drive the client's unbiased selection of the right LIMS product for their business.
The end result was a detailed analysis and scoring of the vendor demos and a strategic plan that included a roadmap for moving forward.
To learn how the client achieved their goals, fill out the form to request the full Case Study >>