Validation of a cloud-based eMBR system for a life sciences company
About the Case Study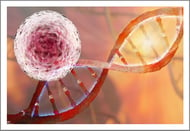 A genome engineering group of a life science research, development, and manufacturing company was using paper-based processes to manage their work of cell culture, splitting,
and transfection. To support its internal effort to improve productivity and process tracking, the company planned to transition away from paper record-keeping and to implement the cloud-based AutoloMATE electronic manufacturing batch record (eBMR) system from the software provider, Autolomous.
The client required development of all standard validation deliverables per its guidelines as well as the FDA and GAMP 5 guidelines for configurable systems and a risk-based approach to software validation.
Due to internal constraints, the client wanted to work with an expert Computer System Validation (CSV) consultant to support their software validation efforts. CSols Inc. was selected to validate the AutoloMATE software for the client.
Many benefits were received by the client from the work completed on this validation project.
Fill out the form to the right to request the full Case Study »