Validation of Thermo Scientific SampleManager LIMS™
Situation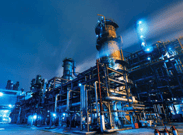 A Specialty Chemical Company providing precursors and additives for cosmetics and other beauty products was managing their testing lab utilizing SampleManager LIMS™.
Unfortunately, the organization neglected to fully document and validate their LIMS and when audited by the FDA, received a warning letter.
In order to re-attain and maintain regulatory compliance, the company turned to CSols to assist with their computer systems validation efforts.
In this case study, you'll read how CSols was able to use their SampleManager LIMS expertise, Computer Systems Validation (CSV) and Regulatory expertise, and their outstanding domain knowledge (specialty chemical quality testing labs) to help the client become compliant and pass the FDA inspection.
Fill out the form to the right to request the full Case Study »