The Integrated Lab:
Why Holistic Thinking is Critical to your Strategic Planning
Over the years you have likely invested in lab informatics systems to improve the performance and quality of your lab operations. The traditional approach to system selection has been to analyze the laboratory's various workflows based on the system under consideration, e.g., LIMS for sample and result management. With the advent of additional lab product offerings, (e.g., SDMS, ELN, LES) this traditional approach has led to point solutions that require significant effort to integrate and/or provide a disjointed user experience.
In order to take full advantage of the current lab informatics landscape, there is a need to think holistically, to map the entire lab workflow from test requisition to benchtop processing, through to lab data consumption. Equipped with this understanding of your lab operations, you will be positioned to plan the optimized use of available lab informatics solutions.
In this one hour webinar, we will describe the process for mapping your lab workflow holistically. Further, we will show how to take the resultant workflow, optimize it, and map it to available lab informatics solutions.
---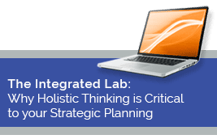 Key Takeaways:
The best time to embark on a holistic workflow mapping

The importance of a deep understanding of the lab informatics solution landscape
The functionality overlaps between systems in the solution space
The trade-offs between User Experience and IT complexity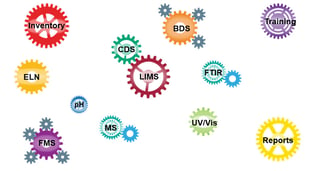 Request a Recording of the Webinar